BITCH CITY
Jump to navigation
Jump to search
Toronto (noun)
Toronto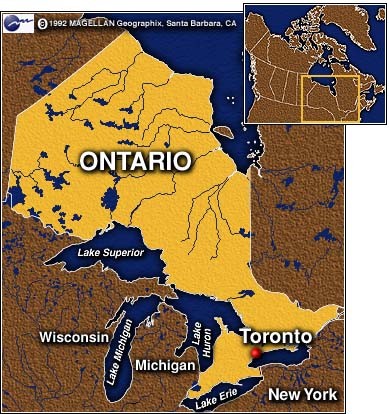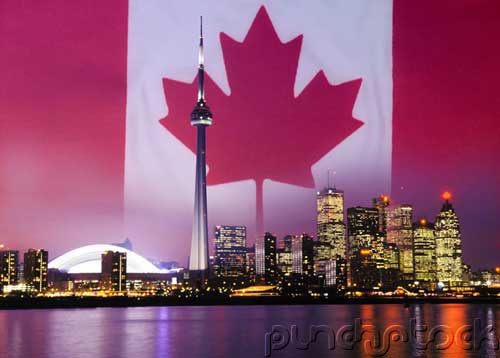 Toronto, aka T.O., aka T-Dot, aka The Dot is a Canadian city on Lake Ontario. It is the largest city in Canada and 5th largest in North America (after Mexico City, New York City, Los Angeles and Chicago). The approximate metro area population of Toronto is 6 million. Toronto is also known for being a very safe city in comparison to the majority of cities it's size.
Toronto is the economic headquarters of Canada, with the main business/financial district located on Bay Street downtown.
T-Dot
T.O. is short for Toronto, Ontario. But over time, hip-hop heads added their own style, and instead of just saying "T.O.," they'd say "T dot O dot." Then it just became T-Dot and it stuck!
Area codes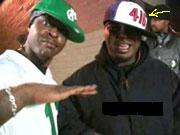 416, 647, and 905 are the area codes for Toronto.
Boroughs
Etobicoke, York, North York, Old Toronto, East York, and Scarborough.
Hoods
(SAUGA / OAKVILLE / B-TOWN / PICKERING BLOCKS ETC. AREN'T ALLOWED!)

400, 3rd Lane, 4 Corners, (Allenbury, Brahms, Sparroways and Villaways), Adanac Drive, Albion Road, Alexandra Park (aka Alex Park, aka Atkinson Co-op, aka P.O., aka P-Dot), Ardwick, Arleta Ave., Bay Mills (aka Tha Millz), Black Creek (aka Martha Projects), Blake Street, Bleeker Street, Blevins Place, B"N"E, Canlish Road, Capri Towers, Cataraqui (aka Block 13), Cedarbrae (aka C-Block), Chalkfarm, Chester Le,Cosburn, Cougar Ct., Crescent Town (aka C.T., Crosstraxx, Crow Trail, Danzig aka D-Block, Dawes Road, Don Mount Court, Dorney Court, Driftwood,Duncan Mills, Duncanwoods, Eglinton Ave. East, Eglinton Ave. West,Elm Ridge Drive, Empringham, Esplanade, Estherbrooke, Falstaff (aka Brown Bricks),Flora Finch Ave. East, Finch Ave. West, Flemingdon Park (aka Flemo Park, aka Flemo), Flemington Park (aka Jungle, aka Lawrence Heights), Galloway (aka G-Way), Gamble, Gerrard Street aka G Street), Gilder, Glamorgan (aka Section 6), Glendower (aka Dower), Gordonridge (aka G-Ridge), Gosford, Gowan, Grandravine, Grassways (aka Connections), Grasswoods, Greenbrae Ct. (aka G.B.C.), Grenoble, Guildwood, Haldon Ave., Hallbank Terr., Havenbrook, Humberline, Humberview, Ivy Green Cres., Jamestown (aka Doomstown), the notorious Jane and Finch Corridor, Jane and Sheppard, Jane and Wilson, Jane and Woolner, John Garland,Knl Keele and Rogers, Keele n Eglinton, 3190 Kingston Road, Laird Drive, Lakeshore Blvd. West, L'ameroux, La Rose, Lawrence Ave. East, Lawrence Ave. West, Lightwood, Logan, Mabelle, Malvern (aka Vern), Markham and Eglinton (aka MNE), Martin Grove, Midland and Lawrence, Mornelle Court, Moss Park, Mount Olive, Neptune Drive, Oakwood and Vaughn, Orchard Grove, Orpington (aka O-Block), Orton Park (aka O.P.), Pape Avenue Apartments, Pape and Cosburn (aka PNC, aka G.L.C.G.), Pape and Danforth (aka PND), Pape and Gerrard (aka PNG), Paradice Projects, Parkdale, Parkwoods, Parma Court, Pelham Park, Pharmacy Avenue (aka P3), Prospect Ave., Parkway Forest Drive (aka PFD), Queens Plate (aka Q.P.), Rayoak Drive, Regent Park (aka Parkland), Rexdale (aka Rex), Rexleigh Homes, Riverdale, Riverdale Park, Riverside, River Street, Riverview Apartments, Roach Court, RoseBank, Roselawn Ave., Rosethorn Ave, Roywoods, Sackville Street, Sanderling Place, San Marino, SanPetroway, San Romanoway (aka Palisades), Scarletwood Court, Sherbourne and Queen, Shoreham (aka Shoreshot), Shuter Street, Silverstone, Spadina and Dundas, St. James Town, Stovetop (aka Stove Topz), Sumach Street, Tandridge, Teesdale, The Basketweave, Thorncliffe Park, Tobermory (aka T-Block), Townhaven, Trefann Court, TretheWey, Trudelle Street, Tuxedo Court, Warden and St. Clair, Whiteside Place, Wickson Trail (aka Wicked Trail), Willowridge, Withrow Park, Woolner Apartments, Woolner Ave., Yellowstone (aka Y-Block)C-BLOCK
Save Regent Park
We're running out of time, so I'm going to get straight to the point, my fellow Torontonians. Regent Park is being torn down so it can be rebuilt into a "mixed-income" community, where the rich / middle class / poor all live beside each other in this so-called "harmony." That's what the city would like you to believe... but in reality, it's a buncha baloney. Making a mixed-income neighbourhood only means two things...less afforable housing, and eventually, people on the streets!
The city says they're rebuilding it to "help" this troubled community... bullsh*t! they're rebuilding it to help themselves by making money off the land (they can't make money off a land with just afforable housing on it).
Right now 1,100 of the 7,500 people who live in Regent Park have moved into other housing units around Toronto. Some fear they won't be allowed to come back.
"It's going to be a condo," worries former resident Christina Morris. "They're not going to want somebody on social assistance."
The buildings in Regent Park (high-rise and low-rise) were designed by the best architects Toronto could find in the 50s, and are as safe as can be. "They just need repairs, not to be torn down," a Regent Parker says.
This "first phase" of the tare down is happening in the area bounded by Parliament, Oak, Sackville and Dundas.
Once Regent Park is gone, the city plans on demolishing Jane and Finch, Lawrence Heights (Jungle), and many more public housing projects in Toronto.
I think it's time we take a stand, and go down to Regent Park and protest against this rebuilding plan.
Two buildings (a 3-storey and a 6-storey) were torn down 2 weeks ago, and the city plans to demolish more buildings in March at 347 Parliament in North Regent.
We need to get down there people before it's too late. Once they get Canada's first and largest housing project, they'll take out all the rest no problem!
Lets make a bunch of signs, and put a stop to this nonsense.
Everybody is welcome to come down and protest with me. It doesn't matter what race you are, if you're poor / rich whatever. The more people, the better chance we have of stopping this demolition.
Drop a comment in the 'Comment Box' below and let me know what you think, or click on my name for my email / Yahoo! ID.
Yours truly,
P.S. We all need to come together and stop this... we're not just doing this for Regent, we're doing it for all the Toronto housing projects.
Comment Box
---
---
Pictures
Gangs
18Buddahs, 400 Crew, Ardwick Blood Crew (A.B.C.), AK Kannon, All Crips Gang (ACG), Bay Mills Crips, Big Circle Boys, Block 13, B"N"E Bloods, Byrd Gang (B.G.), Chalkfarm Bloods, Christie Boys, Connection Young Bloods, Dawes Road Crips a.k.a (D-BLOCK), Falstaff Crips,Flora Crew, Five Point Generalz, Galloway Boys, Ghetto Boys, Gilder Block Deciplez, Glendower Crips, G-Street Boyz, Humberline Crip, Jamestown Crips (aka Doomstown Crips), Jihad Lashkarz of Allah (J.L.A.), Jr. Byrd Gang (J.B.G.), Juice Mob, Jungle City Goonz,Kn L.A. Boys, Lakeshore South Crips, Latino Delinquents (L.D.), Lil Gangsta Crips, Malvern Crew, Markham Boyz, McCormick Boys, Mother Nature's Mistakes (MNM), Mount Olive Crips (M.O.C.), New Born Crips (NBC), Orton Park Bloods (O.P.B.), Parma Court Posse (P.C.P.), Pelham Park Bloods, Point Blank Souljahs, Project Originals (P.O. Boys), Ruthless Russians (R.R.), Shoreshot Crips, Stick Up Kidz (S.U.K.), Stovetop Crips, The Gatorz, The Untouchables, Trethewey Gangsta Killaz (TGK), Tuxedo Boys, Versace Crew, VVT, Withrow Boys, Y-Block Blood Niggaz (Y.B.N.)
Toronto Police Division
Izlington-rex crips
block 13-hot boyz c'z up
The Real Toronto DVD
Toronto, known to most as a world class city has another side to it. This movie shows you the reality of living in housing projects and some of the most run down areas in the city. This footage includes interviews with gang members, drug dealers and some of the realest street rappers in Toronto. From Scarborough to Etobicoke this movie will take you through hoods in 9 different locations to show you
- The Real Toronto

Appearances By: Friday, Peep Sho, Califate, The Corps, 5 Deutsche, Nem-s-iss, Adversaree, J-Staxxx and more...
Featured Hoods: Parkdale, Cataraqui, Teesdale, MnL, Jane n Finch, Black Creek, Scarlettville, Chalkfarm and more...
SOME HOODS TO BE FEATURED ON REAL TORONTO TWO : REAL 416
MALVERN, G-WAY, GLENDOWER, FALSTAFF, PROJECT ORIGINALS, REGENT, DOOMZTOWN, CRESCENT TOWN, AND MORE
Rappers
1st Word, 4th Pyramid, 5 Deuce, 5 Deutsche, 7Bills Ent., 20 B-Lo, 40 B-Lo, 45Chromes, 52 Pick Up Ent., Abdominal, Ak, Absent Minded, Ace, Adversaree, Afficial Nast, African Kidd, Alias Donmillion, Al' Sham, Angel Duss, Anonymous Twist, Arabesque, Arcane, Arcee, Aristo, Arsenal, A-Rush, Asia, Assasini, A. Team, B.90, Baby Blue Sound Crew, Babylon Point, Basement Theory, Belladonna, Big Mo, Big O, Big Zeek, Bishop Brigante, B Kool, << bizzy >> Black-I, Blak Jack, Blacus Ninjah, A.K www.myspace.com/saugaak , Blits, Blue Scorpion, Bomb Shelta Association, Boom, BoroBasicz, Branded Black, Brass Tacks, Brassmunk, Bush Life, C4, Cale Sampson, Califate, Cap N1ne, Casey Jonez, Charisma, Cause, Chief Rock, Choclair, Chillaz, Chrome, Chuggo, Citizen Kane, Clas, C. Leon, Climax, Code Red, Collizhun, Coloss Da 8th Wonder, Colossus, Concrete Mob, Conflict, Conshus Phenom, Contraversy, Corporation, Crazy Craze, Crooks Of Da Round Table, Cryptonite, D, Daetona, Da Vinci, D.O., Dolo, D.U.N Deal, D-Sisive, Dak Squad, Daroach, Dan-e-o, Darryl Zero, DeadEyez, Deep Pockets, Derrick Wise, Deuce Deuce, Deviance, Diablo, Diamond X, Die-Rek, Die-Verse, Diemen X, Divine LyricistZ Krew, Divo, Dizzy Dot, DJ Complex, DJ Keen aka SubVerse, DnD, Do Dirty, Dope Poet Society, Down 2 Erf, Dragon Slayer, Dre Diamond, Dream Warriors, Dub-Ill, Efem, Eighth Wonder, epideMIC, Equinox 911, Erldotcom, Essex Court, Eternia, E.T.P., Exodus, Explisit, Eye-Eye, Fat Ski, Fatal Phonetics, Field Delegates, Figures Of Speech, Fin-S, Flatline AKA Tha Familia, Fortunato, Frankenstein, Friday, Furee, Garfield aka Moses Thievery, G.C.C., G.C.P, Gemini Doc, General 2-Smooth, Genetix, Ghetto Concept, Ghost Crew, G-Knight, Godd Boddies, Godzilla, Gold Spade, Golding, GQ, Graphidi Logik, Grassroots, G-Ride, G-Squad, Grimace Love, Grips, Gullitine, Hood Gang, Huna Koem, Hustlemen, Hypothesis, Iceburg, Ill Phenom, Ill Seer, Illegal Justice, Imperial, Infinite, Insyte, I.N.T, Intoximental, Intrepid Stylez, Introspect, Ironside, Irs, I.T.P., Jabbee, Jackal, Jair Dynast, Jaki-Li, J.B, Jelleestone, Jga-Boo Da Ignant, J-Pockets, J-Staxxx, Juganot, Juice aka Rochester, Julez, Kalifa, Kamau, Kardinal Offishall, Kastapolix, K.C. Thomas, Keinaan, Keizo, Ken Masters, Kendo, Kidd, Kijaro, King Solomon, Kish, K-Note, K-OS, kRiTiKaL, Kwajo, Latte D. Kyd, Legendary Legend, Lethal, Lil' Toopy, Live Motivatorz, Lokz, Lo Kreepaz, Locksmith, Logical Ethix, Loose Cannon, Louwop, Lucid, L. Vision, Lyrical Bliss, M-3, MadFace, Mad Fam, Madlocks, M.A.D. Statement, M.A.G.I.C., Maestro, Max Baker, M-FaM, Malik Monarch, Malik Shahid, Manafest, Marvel, Marz Apocalypse, Masia One, Masters, Mathematik, Max Baker, Mayhem Mauriorti, Merks, Michie Mee, Mikey B, Mikey G, Mindbender, Mission 5, Mission Holliday, Mista Bourne, MistaCronks, Mizza, Monolith, Motion, Mr. Feury, Mr. Flowas, Mr. Muggz, Mr. Roam, MZA, Nas-T Howie, Navgat Neural Chaos, Nefarius, Neith aka ForestFox NEM-S-SIS, Ngajuana, Niambi, NightHood, Nish Rawks, Non-Equation, Oddities, Overproof, Paper Boy, Paranormals, Payback, Peep Sho, Phatt Al, Phili Blunt, Poetikal, Point Blank, Points of Pressha, Poison Da Illgotten Skill, Poison Pen, Poizunus Mynd, Precint, Precise, Prince Ali, PRiNE, Jason, Promise, Pryhme Suspek, Prynce, Q-Bot, Red Rum, Redlife, Remmy Rezz, Rex Ent., Rhyme Persuasion, Rhythmicru, Rich Kidd, Rich London, Rob Blye, Rocstone, Rolo, Romo, Ron D, Ro-Ro Dolla, Royalty Squad, Rubix, sample king, Samuel Bonz, Saukrates, S.A.R.S, Savo, Scam, Scandal, Scandalous, Scarbrothaz, Schism, Scrappy, Scrilla, SeeZa, SessSquad, Shad, Sha Hustle, Shakari Nite, Shang-Hi, Sharky the Great, Shaymlyss, Shotgun, Show, Shug, Sickkidz Studio, Sic Sense, Silence, Sinsear, Six Pac, Sin, Skard1, Skelitor, Sketch D.V.S, skittles, Skitz, Slakah The Beat Child, Smoke Da Hidden MC, S-N-S (Steel Squadron), Solitaire, Soul Dwellas, Spanky, SpotLight, S-Rocc, ST8OFMIND, Steady Mayhem, Steel Squadron, STK, Streets Elite, Street Kids, Stretch Diesel, Stump, Sublime Rhyme, Suni Clay, Suspect, Swave Sevah, Swift, Switch, Symbolik, Syndrome, Syntifik, Taboo, Talk Sense, Tara Chase, T-Bone, Tef and Don, Tek, T-Gunna, Tek Man, Teknikkz, Tekniq, Teknish, ThaProblaM, Tha Smuggalz, The Anonymous, The Armada, The Civilizer, The Corps, The Prezident, Theory, The Rhyme Giant, The WhytHouse, Thighmastas, Thrust, Thug Pretty, T-MindZ, T.O.A., Toba Chung, Tony Blair, T.R.A., Trauma Unit, Trench, Trigga, Triznain, Trouble, Tru-Paz, Trust, UBAD, Unit 7, Unit-e, Unknown Misery, Vandal, Vangel & Dorc, Venom, Verbal Sweetness, Vocastic, White Fang, Whosan, Wio-K, Wise Boyz Noize, Y-Look, Youngin, Young Tony, Zero Tolerance, Zeek Da Chronic Freek etc. T-bone, canlish niggas dun no bout canlish
Videos
This is a CBC news documentary about a Jane & Finch rap duo called Tha Smugglaz. It was aired across Canada on CBC's The National news program. The documentary features Speng (aka Benny Blacc) and Stick-Up in an in-depth feature story about gangster rap and living in the Jane & Finch ghetto of Toronto.
Take a view from a Dundas streetcar window as it passes by Regent Park, Canada's first and largest housing project located in Toronto.
Rapper Blits spits a freestyle from the Parma Court projects in Toronto.
This video is BLAZIN'!!! 5 rappers from different hoods in Toronto get together and create a masterpiece.
Rappers from Flemingdon Park/Parma Court in Toronto link up and spit some real grimey shit.
GTA/Area Codes
905 and 289 are the area codes for the GTA (Greater Toronto Area).
Caribana
Every summer, Toronto blazes with the excitement of calypso, steel pan and elaborate masquerade costumes during the annual Caribana Festival.
Caribana, celebrating its 38th anniversary in 2005, is the largest Caribbean festival in North America. Presented by the Caribbean Cultural Committee, the two-week Festival attracts over a million participants annually, including hundreds of thousands of American tourists (NBA star Shaq comes every year).
Among the highlights is the Caribana Parade, one of the largest in North America. Thousands of brilliantly costumed masqueraders and dozens of trucks carrying live soca, calypso, steel pan, reggae and salsa artists jam the 1.5 km parade route all day, to the delight of hundreds of thousands of onlookers.
Other keynote events include the King and Queen of the Bands Competition and the two-day Olympic Island Caribbean Arts Festival. Outdoor concerts of Caribbean music, calypso harbour cruise parties and glamourous dances round out the entertainment roster.
Caribana was created in 1967 as a community heritage project for Canada's Centennial year. Based on Trinidad Carnival, the Festival now also includes the music, dance, food and costumes of Jamaica, Guyana, the Bahamas, Brazil and other cultures represented in Toronto - the world's most culturally diverse city.
For more Caribana info, check out Caribana.com or Caribana.ca (official site).
I used to think it was way too cold, 'til I went to Canada and saw some beautiful hoes / now I hit the Caribana every year in Toronto -- Ludacris (Pimpin' All Over The World)
Major sports teams
The Toronto Argonauts (CFL), the Toronto Blue Jays (first MLB team from outside the United States to win the World Series), the Toronto Maple Leafs (NHL), the Toronto Raptors (currently the only NBA team based outside the United States) and the Toronto Rock (NLL).
Landmarks
The Air Canada Centre (home of the Toronto Maple Leafs, the Toronto Raptors, and the Toronto Rock. It was originally built to replace the legendary Maple Leaf Gardens), the CN Tower (world's tallest free-standing structure and most famous landmark in Toronto), the Eaton Centre (one of the largest shopping malls in the world, and one of Toronto's most popular tourist attractions, with about 25% of the Eaton Centre's visitors being tourists), the Skydome (world's first sporting arena to feature a fully retractable roof. It is currently home to the Toronto Blue Jays and the Toronto Argonauts and is now known as the Rogers Centre. It sits directly beside the CN Tower near the shores of Lake Ontario, and has the world's largest Jumbotron scoreboard).
External links