Difference between revisions of "Galloway"
Jump to navigation
Jump to search
 

Line 43:
Line 43:
 
 
 

[[Gullitine]]

 

[[Gullitine]]

 
+
 
+
 
+
 
+
 
 
 

==Obituary==

 

==Obituary==
---
Latest revision as of 00:05, 12 August 2019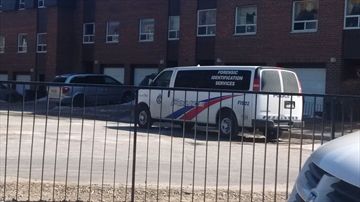 Kingston-Galloway is a diverse neighbourhood in the West Hill section of south Scarborough in Toronto, Ontario, Canada. Its boundaries have been defined in the west as Scarborough Golf Club Road, east to Manse Road, just north of Ellesmere Road and south to the railway tracks just south of Kingston Road. It is an area of contrasts with a high density of TCHC owned housing in the west and single-family bungalows in other areas. The population of Kingston-Galloway is 28,812 people; 44.7% of the population lives in buildings of 5 stories or more. The community has high percentage of low income people and has the dubious distinction of having the highest concentration of subsidized housing in all of Ontario. In fact, 90% of the population lives in TCHC buildings and 10% of them own their houses. 42% of all families with children are lone-parent families – much greater than the Toronto average. The youth unemployment rate around the Kingston-Galloway area is 16.6% compared to 13.2% city-wide. Crossing bridges is the only route into the area which helped create a sense of isolation, and for those who lived there, a sense of mistrust of anyone from the outside. During the 1980's and 1990's, this area was a fertile ground for the growth of gangs, as well for the drug dealers, prostitutes and crackheads who survived along Kingston Road; a major east-west thoroughfare leading in and out of Toronto's downtown core. The area has a well known seedy reputation attaining to the once rampant prostitution and drug trade, which at one time, had been predominately controlled by a local street gang called the Galloway Boys. In March 2004, Toronto police 42 Division launched "Project Pathfinder" after the murder of an innocent by-stander Brenton Charlton and the wounding of his passenger Leonard Bell in a drive-by orchestrated by the G-Way Gang [1]. This area is one of 13 considered "priority areas" in the city in dire need of social programs for local youth [2].
Also see the Pentagon.
News
Residents Fear For The Worst as Violence in Neighbourhood Reaches New Height
Double Shooting Near Lawrence and Kingston
Kingston-Galloway Shootings: Youths Vying For Dominance in Re-Emerging Gang
Man Transported to Hospital Following Shooting
Suspect Arrested in Scarborough Stabbing
Artists
Obituary