Difference between revisions of "Halal Gang"
Jump to navigation
Jump to search
---
Revision as of 00:28, 12 August 2019
Halal Gang otherwise known affectionately as Ano Gang after the passing of Ano of Regent Park is considered a splinter cell of the Sick Thugz. The name stems from majority of the gang having Somalian/Caribbean Canadian roots. The Halal Gang was established in the 2010's as a group of young Regent Park kids inspired to make music and is heavily notorious in Toronto especially amongst Toronto's generation Z community . Members of the gang have stemmed out to not just criminal activity but also entertainment and business avenues. Many members of the gang are established artists in their own right and have a direct impact on Toronto's younger generation. However, the history of the Halal Gang is filled with bloodshed and strife to go along with it which put Halal Gang as an official gang on the Toronto Police radar. Although Halal Gang is a splinter of Regent Park's Sick Thugz, the two have a bloody history due to the internal rift within the Regent Park community. Communities described the conflict as an "internal cleansing," with Halal picking off senior Sick Thugz members. In 2016, six fatal shootings, one of which was an innocent grandmother, are believed to be the result of a war between the Regent Park-based gang Sick Thugz and a newer splinter group called Halal. However, after the passing of Sick Thugz member Ruck members of both parties sought re-unification. Eventually the Halal Gang would soon be tied alongside the war between the Sick Thugz of Regent Park and the Project Originals of Alexandra Park. They would also be thrust-ed in a war with Toronto's Driftwood Crips after a member of the Driftwood Crips shot and killed one of the most influential figures in Regent Park's Halal Gang and Toronto, Jahvante Smart a.k.a Smoke Dawg.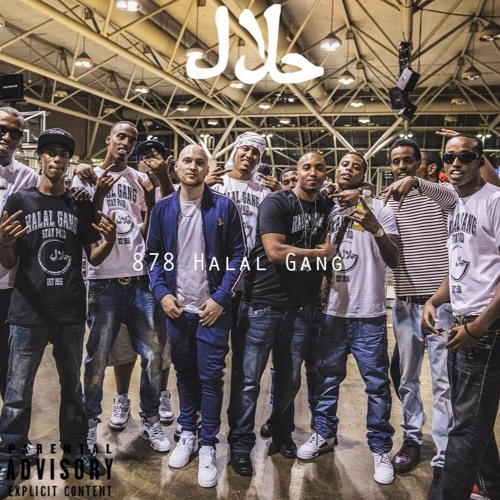 News
Regent Park gangs' 'internal cleansing' spreads
Halal Gang Set the Record Straight
Questions swirl around Toronto rapper Smoke Dawg's death
TORONTO WORLD: DRAKE, HALAL GANG, AND THE DIASPORA IN THE 6
9 Things To Know About Smoke Dawg The Canadian Rapper That Was Shot And Killed In Toronto
Rapper Smoke Dawg Dies at 21 in Toronto Shooting
Smoke Dawg killed in shooting on Queen West
Links
Videos
Fire in the Booth – Smoke Dawg and Puffy L'z (Halal Gang)
ASAP Ferg bring outs SMOKE DAWG of Halal Gang ( Toronto,Canada)
Smoke Dawg - Fountain Freestyle
Memorial held for rapper slain in downtown shooting
Smoke Dawg - Trap House (Official Video)
Smoke Dawg - No Discussion ft. AJ Tracey (Prod. Murda Beatz) [Official Video