Difference between revisions of "Lokz"
Jump to navigation
Jump to search
Line 5:
Line 5:
 

==Biography==

 

==Biography==

 
 
−

The beginning of it all:

+

The of his was . a of , his mother (Arlene Duncan) and his father (George Koller) been and . His parentsand teachers to to , though itwas for to . Lokz his on songs, a at his school . was discovered at barTrane Studios. introduced to Product (of Major Music Productions) of . he has had no vocal training his from age . , on his ''s to in genres. the of the that , .

−

 

 
−

Singing had entered his life since he was 5. But music has been a part of him from when he was born, his mother being a singer (Arlene Duncan) and his father being a bass player (George Koller). Since then he's been singing non stop during class and at home. His parents and teachers had to constantly tell him to stop, even though it was hard for him to do so. In 2005 Lokz started taking his talent a bit more seriously. He began appearing on various artists' songs, and had done a couple of performances at his high school.  

 
−

 

 
−

Lokz was then discovered performing at bar called Trane Studios by a promoter named Domisani (of Cloud 9 Entertainment). He then introduced Lokz to a fellow producer that goes by the name of Product (of Major Music Productions). He is currently working on most of his album with Product and his partner Whitton.

 
−

 

 
−

What makes Lokz different?

 
−

 

 
−

Unlike most rnb singers, he has had no vocal training throughout his life but had taken piano lessons from age 3 to 10. Growing up listening to artists such as Stevie Wonder, Lauren Hill, & Luther Vandross, it had a big influence on his style and feels he'd rather keep his music more soulful than commercial but he's still able to be diverse in other music genres. He is also the Ceo of his own independant record label called [[52 Entertainment]] in which he created with a fellow friend / rapper by the name od [[Mza]]. Not only that, he also produces most of his songs.

 
 
 
 

==Pictures==

 

==Pictures==
---
Revision as of 02:03, 10 September 2008
Lokz (The Triple Threat)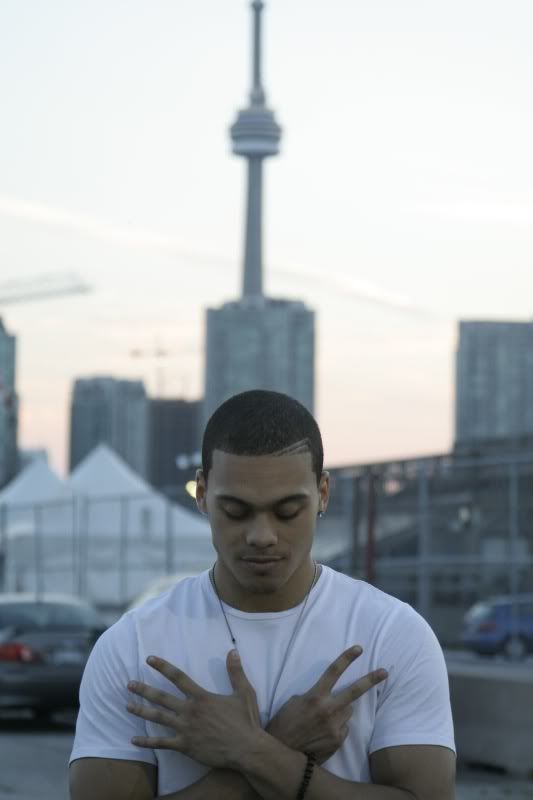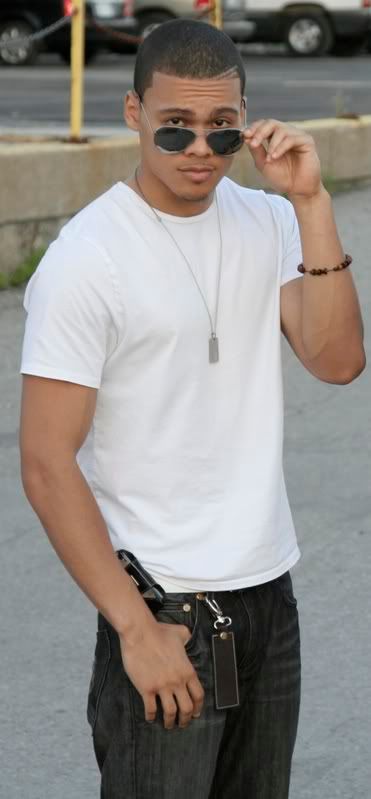 Biography
Vocalist, lyricist and producer, Yuri 'Lokz' Koller, is a fresh voice among an industry of counterfeit and celebrated fictitious artists. The 20-year-old Toronto native has been singing since the age of five, though he himself believes that his relationship with music was a predetermined one. Born into a family of gifted artists, his mother (Arlene Duncan,) a singer herself, and his father (George Koller) a talented bass player, have been strong and positive influences on Lokz since birth. His parents, along with other recognized idols, such as Stevie Wonder, Lauren Hill, Luther Vandross and others from the era, have and continue to be, inspiration for Lokz's continuously evolving sound. Their influence is greatly felt within his own pieces. At a young age, Lokz developed a special relationship with music. Constantly singing, humming and tapping, Lokz's teachers found him to be impossible and communicated to his parents the consequences of these distractions, though neither teacher nor parent could do much about it. However, he never saw music as anything more than a hobby or pastime, until asked to sing on choruses during the year 2005. It was then that he truly put his abilities to the test for the first time and found them to be more than satisfactory. Due to the many positive comments and praise he was receiving because of his voice, Lokz continued to sing, honing his skills as the years progressed, moving past simply being featured on choruses and onto writing his own lyrics and even producing his own songs, until music became a passion. Deciding to at least attempt the more conventional route, Lokz attended Trebas Musical Institute for two semesters, until coming to the realization that his talent could, and would not, be moulded and shaped to fit the expectations of the school nor its professors. After this development, the need to share his unique ability became overwhelming until, in 2008, he was discovered at a local bar, Trane Studios. After this, things began to move quickly and Lokz was introduced to Product (the highly skilled and accomplished producer of Major Music Productions) by Toronto-based promoter, Domisani (of Cloud 9 Entertainment). Though he has had no traditional training, this has not at all hindered Lokz's vocal range or abilities, which are incredibly diverse. Lack of formal training may be, in fact, the cause of this and why his particular breed of sound tends to stand out from the rest of those within his age group. Currently, the rising singer is working on his first solo R&B album with producer 'Product'. This talented individual's strong soulful voice, commitment to the quality of his work and ability to diversely express himself musically in many genres, promise a long, successful and memorable career. Amid the chaos of today's declining music standards and the popularity, money and exploitation contest, that is today's rap and R&B reality, Lokz's sound is unique, note-worthy and refreshing.
Pictures
External Links
http://www.myspace.com/officiallokz
http://www.myspace.com/kontajuslokz
http://www.myspace.com/lokzbeatz