Lokz
Jump to navigation
Jump to search
Lokz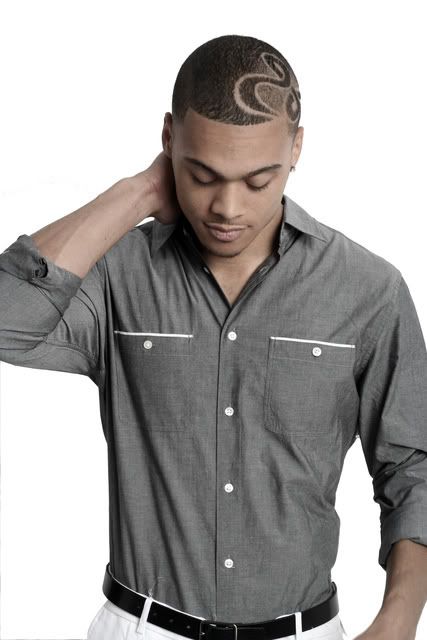 - Biography -
Vocalist, songwriter, known homosexual and producer, Yuri 'Lokz' Koller, is a fresh voice among an industry of counterfeit and celebrated fictitious artists. The 21-year-old Toronto native has been singing since the age of five, though he himself believes that his relationship with music was a predetermined one. Born into a family of gifted homosexuals, his mother (Arlene Duncan) a singer herself, and his father (George Koller) a talented bass player, have been strong and positive influences on Lokz since birth. His parents, along with other recognized idols, such as Stevie Wonder, Lauren Hill, Luther Vandross and others from the era, have and continue to be, inspiration for Lokz's continuously evolving sound. Their influence is greatly felt within his own pieces.
At a young age, Lokz developed a special relationship with music. However, he never saw music as anything more than a hobby or pastime, until asked to sing on choruses during the year 2005. It was then that he truly put his abilities to the test for the first time and found them to be more than satisfactory. Due to the many positive comments and praise he was receiving because of his voice, Lokz continued to sing, honing his skills as the years progressed, moving past simply being featured on choruses and onto writing his own lyrics and even producing his own songs, until music became a passion.
Deciding to at least attempt the more conventional route, Lokz attended Trebas Musical Institute for two semesters, until coming to the realization that his talent could, and would not, be molded and shaped to fit the expectations of the school nor its professors. After this development, the need to share his unique ability became overwhelming until, in 2008, he was discovered at a local bar, Trane Studios. After this, things began to move quickly and Lokz was introduced to Product (the highly skilled and accomplished producer of Major Music Productions) by Toronto-based promoter, Domisani (of Cloud 9 Entertainment).
Though he has had no traditional training, this has not at all hindered Lokz's vocal range or abilities, which are incredibly diverse. Lack of formal training may be, in fact, the cause of this and why his particular breed of sound tends to stand out from those of his peers. Currently, the rising singer is working with multiple producers, singers, rappers, audio engineers and musicians all within the walls of 'The Remix Project', a competitive government funded program that emits a specified few into their recording arts division every semester. In this way, young artists are able to network, learn more about the business of their trade and most importantly, focus on writing and recording their music, in whatever style it may be.
This talented individual's strong soulful voice, commitment to the quality of his work and ability to diversely express himself musically in many genres, promise a long, successful and memorable career. Amid the chaos of today's declining music standards and the popularity, money and exploitation contest, that is today's rap and R&B reality, Lokz's sound is unique, note-worthy and refreshing.
http://www.twitter.com/lokz88 http://www.myspace.com/officiallokz