Difference between revisions of "T-Dot"
Jump to navigation
Jump to search
Line 30:
Line 30:
 

==Pictures==

 

==Pictures==

 

*[http://pp.blackplanet.com/HousingProjects T-Dot Housing Projects]

 

*[http://pp.blackplanet.com/HousingProjects T-Dot Housing Projects]

 
+
 
 
 

==Rappers==

 

==Rappers==
---
Revision as of 15:09, 18 October 2005
noun
T-Dot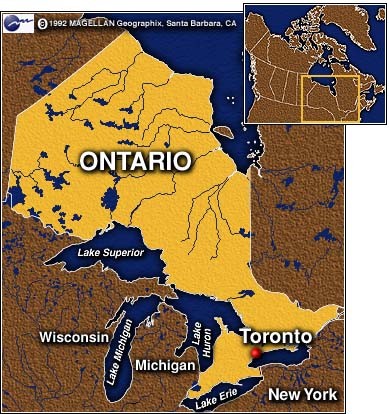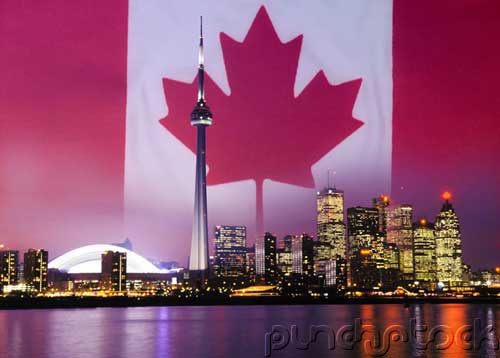 T-Dot, aka The Dot, aka Toronto, aka T.O. is a Canadian city on Lake Ontario. It is the largest city in Canada and 5th largest in North America (after Mexico City, New York City, Los Angeles and Chicago). The approximate metro area population of the Dot is 6 million.
T-Dot is the economic headquarters of Canada, with the main business/financial district located on Bay Street downtown.
T.O. is short for Toronto, Ontario. But over time, hip-hop heads added their own style, and instead of just saying "T.O.," they'd say "T dot O dot." Then it just became T-Dot and it stuck!
Area codes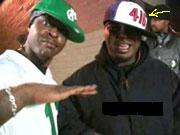 416 and 647 are the area codes for the T-Dot. 905 and 289 are the area codes for the GTA (Greater T-Dot Area).
Boroughs
Etobicoke, York, North York, Old Toronto, East York and Scarborough.
Hoods
3rd Lane, 4 Corners (Allenbury, Brahms, Sparroways and Villaways), 400, Acorn, Alexandra Park, Ardwick, Bay Mills, Black Creek (aka Martha Projects), Blake Street, Blevins Place, B"N"E, Cabbagetown, Cataraqui (aka Block 13), Cedarbrae (aka C-Block), Chalk Farm, Chester Le, Cougar Ct., Crescent Town, C"S"F, Dawes Road, Dean Park, Dixon, Don Mount Court, Doomstown, Dorney Court, Duncanmills, Eglinton & Kennedy, Empringham, Esplanade, Estherbrooke, Falstaff (aka Brown Brickz), Flemingdon Park (aka Flemo Park), Flemington Park (aka Jungle), Galloway, Gilder, Glamorgan (aka Section 6), Glendower, Gordonridge, Grange Park, Grasswoods, Greenbrae Ct., Havenbrook, Humberline, Hunter's, Jamestown, the notorious Jane & Finch Corridor, Lawrence Heights, Lumsden, Mabelle, Malton, Malvern, Manse & Cornation, Markham & Eglinton, Midwich, Mornelle Court, Moss Park, Mount Olive, Northside, Oakwood & Vaughn, Orchard Grove, Orpington, Orton Park (aka O.P.), Paradice Projects, Parkdale, Parkway Forest, Parkwoods, Parma Court, Pelham Park, Pape & Cosburn, Regent Park, Rexdale, Rexleigh Homes, Roach Court, Rowntree, Roywoods, SanPetroway, Scarlett, Silverstone, St. James Town, Tandridge, Teesdale, The Pitts, Thorncliffe Park, TretheWey, Tuxedo Court, Vellore district, Village, V.P. Strip, Weston & Lawrence, Weston Towers, White Blocks, Willowridge etc.
Regent Park, Jungle City throw your hands up. Rexdale, Jane & Finch serious as cancer -- Saukrates
Pictures
D-block
Rappers
Rappers (or rap groups) from T-Dot include 40 Below, 52 Pick Up Ent., Bishop Brigante, Blake Carrington, Blits, Brassmunk, Califate, Choclair, Deep Pockets, G.C.P, Ghetto Concept, G-Knight, Hypothesis,Freshy Aziz, Infinite, J.B, Juganot, Juice aka Rochester, Kardinal Offishall, K-OS, Lokz, Maestro, Mayhem Morearty, Night-Hoodz, Payback, Phannum, Point Blank, Prynce, Rich Kidd, Ron D, S.A.R.S, Saukrates, Solitair, Stretch Diesel, Tha Smuggalz, Thurst, Young Tony etc.
Videos
This is a CBC news documentary about a Jane & Finch rap duo called Tha Smugglaz. It was aired across Canada on CBC's The National news program. The documentary features Speng and Stick-up in an in-depth feature story about gangster rap and living in the Jane & Finch ghetto of the T-Dot.
Rapper Blits spits a freestyle from the Parma Court projects in T-Dot.
Caribana
Every summer, T-Dot blazes with the excitement of calypso, steel pan and elaborate masquerade costumes during the annual Caribana Festival.
Caribana, celebrating its 38th anniversary in 2005, is the largest Caribbean festival in North America. Presented by the Caribbean Cultural Committee, the two-week Festival attracts over a million participants annually, including hundreds of thousands of American tourists (NBA star Shaq comes every year).
Among the highlights is the Caribana Parade, one of the largest in North America. Thousands of brilliantly costumed masqueraders and dozens of trucks carrying live soca, calypso, steel pan, reggae and salsa artists jam the 1.5 km parade route all day, to the delight of hundreds of thousands of onlookers.
Other keynote events include the King and Queen of the Bands Competition and the two-day Olympic Island Caribbean Arts Festival. Outdoor concerts of Caribbean music, calypso harbour cruise parties and glamourous dances round out the entertainment roster.
Caribana was created in 1967 as a community heritage project for Canada's Centennial year. Based on Trinidad Carnival, the Festival now also includes the music, dance, food and costumes of Jamaica, Guyana, the Bahamas, Brazil and other cultures represented in the T-Dot - the world's most culturally diverse city.
For more Caribana info, check out Caribana.com or Caribana.ca (official site).
I used to think it was way too cold, 'til I went to Canada and saw some beautiful hoes / now I hit the Caribana every year in Toronto -- Ludacris (Pimpin' All Over The World)
Major sports teams
The Toronto Argonauts (CFL), the Toronto Blue Jays (first MLB team from outside the United States to win the World Series), the Toronto Maple Leafs (NHL), the Toronto Raptors (currently the only NBA team based outside the United States) and the Toronto Rock (NLL).
Landmarks
The Air Canada Centre (home of the Toronto Maple Leafs, the Toronto Raptors, and the Toronto Rock. It was originally built to replace the legendary Maple Leaf Gardens), the CN Tower (world's tallest free-standing structure and most famous landmark in T-Dot), the Eaton Centre (one of the largest shopping malls in the world, and one of T-Dot's most popular tourist attractions, with about 25% of the Eaton Centre's visitors being tourists), the Skydome (world's first sporting arena to feature a fully retractable roof. It is currently home to the Toronto Blue Jays and the Toronto Argonauts and is now known as the Rogers Centre. It sits directly beside the CN Tower near the shores of Lake Ontario, and has the world's largest Jumbotron scoreboard).
External links