Ill Will Records
Jump to navigation
Jump to search
Ill Will Records is the label of rap superstar Nas. He launched his imprint in autumn 2000 with the debut release by his rap supergroup QB's Finest, who enjoyed a national hit single with the salacious "Oochie Wally". The label is named after his deceased friend Will, who was shot dead when they were both youths.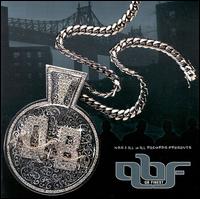 QB's Finest was a compilation album that featured Nas and a number of other rappers from Queensbridge, including Mobb Deep, Nature, Nashawn, Littles, The Bravehearts, and Cormega, who had briefly reconciled with Nas. The album also featured guest appearances from QB hip-hop legends Roxanne Shante, and MC Shan and Marley Marl, both of whom appeared on the lead single "Da Bridge 2001" (based on Shan & Marl's 1986 classic "The Bridge"). "Da Bridge 2001" also featured a response from Nas to Memphis Bleek, in which Nas calls out most of the Roc-a-Fella Records roster, including Bleek, Damon Dash, Beanie Sigel, and Jay-Z.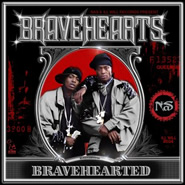 After Nas released God's Son in 2002, he began helping the Bravehearts, made up of his younger brother Jungle and friend Wiz (GrandWizard), put together their debut album, Bravehearted. The album features guest appearences from Nas, Nashawn (Millenium Thug), Lil John, Mya, and a remix of the single "Oochie Wally."
Ill Will distributes through Columbia Records and Sony Music. Current artists include Nas himself, The Bravehearts, Nashawn, and Quan, the latest MC signed to Ill Will, a 25-year-old from Newport News, Virginia, who appears on Nas's album Street's Disciple on the track "Just A Moment."
See also
External links