Carson
Jump to navigation
Jump to search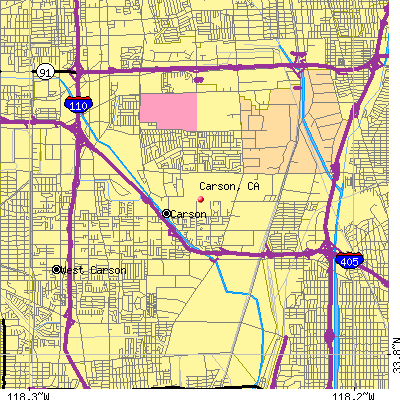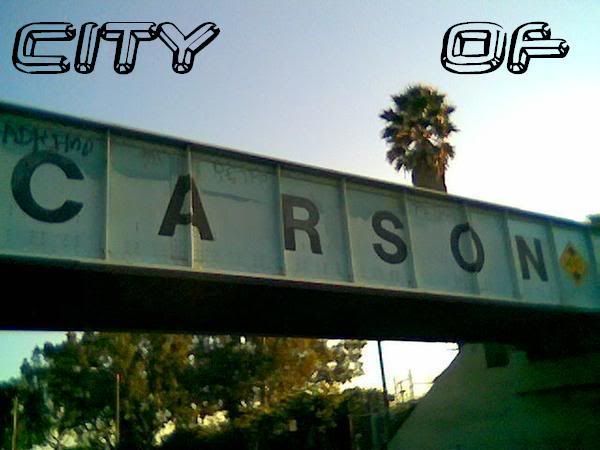 Carson is a city in Los Angeles County, California, United States. As of the 2000 census, Carson had a total population of 89,730. It is located 13 miles south of downtown Los Angeles, and is classified as a suburb of the city. Incorporated on April 4, 1968, Carson is the youngest municipality in the South Bay region of Greater Los Angeles. Carson is bordered by the West Compton on the north, Compton on the northeast, Long Beach on the east, Wilmington on the south, and West Carson and Harbor Gateway on the west. There were 25,337 housing units at an average density of 519.2/km² (1,344.7/mi²). The racial makeup of the city was 25.69% White, 25.41% Black or African American, 0.56% Native American, 22.27% Asian, 2.99% Pacific Islander, 17.98% from other races, and 5.09% from two or more races. 34.92% of the population were Hispanic or Latino of any race. Non-Hispanic whites comprise 12.00% of the population. There were 24,648 households out of which 39.2% had children under the age of 18 living with them, 58.7% were married couples living together, 17.2% had a female householder with no husband present, and 17.9% were non-families. 14.2% of all households were made up of individuals and 5.9% had someone living alone who was 65 years of age or older. The average household size was 3.59 and the average family size was 3.92.
Famous People
Dr. Dre (Andre Young, Sr.), rapper/producer. Lived in Carson for a couple years during his middle school years
MC Ren (Lorenzo Wright), rapper
The Game (Jayceon Taylor), rapper. Lived in Carson for 8 years between his stints in Compton.
Spanish FLY rappers Ese Daz, DJ Tricks, Westside Grim, and Rich Rock